Becoming confident with your everyday English is one of the most rewarding experiences you will have on your learning adventure!
Once you are comfortable with conversational English, you can "trade" in the currency of language; make friends all over the world; expand your personal networks, and unleash your full potential!
To help you on your way, Stafford House have come up with five key pieces of advice to improve your English.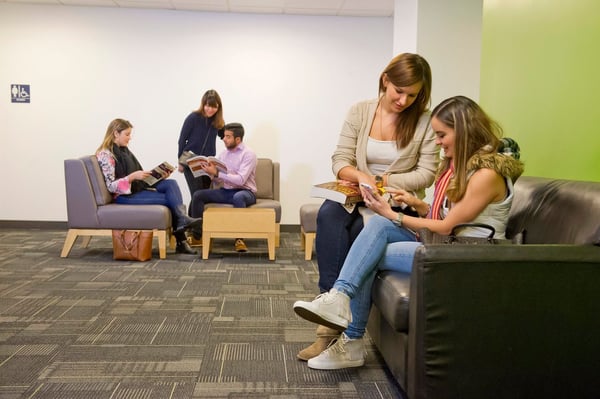 Immerse yourself head-to-toe
To progress at the quickest pace, you must surround yourself in the English. You should eat, sleep, drink, and dream in English. 'Impossible!' you might think! However, remember at one time you thought it impossible to ride a bike, finish school or university!
The most important thing is to modify your daily behavior little by little. Diving headlong into something is not for everyone and can make you less inclined to continue with your English studies.
Instead, start small; Why not create a playlist of English-language songs or change your device's language to English -and resist the urge to change it back! Even these small adjustments will help grow you language skills.
Speak English!
Sounds like a no-brainer, right?
Students of English sometimes find themselves falling into the trap of thinking that learning is something done alone with a textbook. This is entirely the wrong way to go about learning something as complex and feedback-driven as the English language. How else can you help to improve your vocabulary retention, listening skills, and correct your errors without someone else there to practice with and learn together?
That is not to say self-study is irrelevant. Real practice, however, makes perfect and to become a better conversationalist, you need to have conversations with as many people you can find! To achieve this, you must be a bit selfish. For YOU to get better YOU must do what it takes to improve and that might mean going looking for English-speaking friends with whom to practice your new language skills!
Make mistakes
No one is perfect. You should not expect your initial forays into English to be without error. Learning is about taking chances, figuring out what works, discovering everyday vocabulary and natural ways to communicate. The faster you accept that mistakes will happen, the quicker your self-imposed barriers break down. Contrary to popular belief, the grammar police do not actually exist. No one will judge you for learning from your mistakes; however, if you do not learn from those mistakes, you will surely end up repeating them. Challenge yourself. Step out of your comfort zone. Turn the notion of perfection on its head.
Stack building blocks of vocabulary
Think of language like a multipurpose tool: with every attachment having a use in a different situation. For instance, you do not want to say you are in 'agony' if you have only hurt your toe. Not being able to express yourself fully is a frustrating feeling. To get around this, you must motivate yourself to pick up as many words as possible to add to your own personal vocabulary.
The first step should be to read more books and watch videos in English. As you go about your day, try to remember all the new words you have picked up and then use them in new conversations so they stick in your mind!
Open your ears
The English you learn in the classroom can be quite different to the real English used by locals. If sounding more fluent is your objective, then you should listen to how English is spoken in every day life. Watching YouTube videos are a great way to pick up casual English and the best thing is that, unlike real life, you can pause and play with the click of a button. Technology has opened up many avenues to language learning that textbooks could never explain! Check out Sheryl Rubio's video about studying English at Stafford House Boston!
Above all, do not make learning English a chore - it should be fun! In the right learning environment, you will meet so many people who want to practice English with you. Slowly, but surely, you will understand more and reach your goals!
Good luck on your English Immersion!
Here are Stafford house we have a wide range of programmes and schools to suit all English study needs. Whether you want to learn English in Chicago and have a classic American experience, or study English in London for that UK study adventure, Stafford House has a the perfect school for you!