Average read time = 5 mins

One of the best ways to help your language skills progress is by reading regularly in your target language. It's really important to find books which are interesting but also not too difficult, to avoid getting frustrated and giving up with it after just a few pages.

Here are our top ten recommended authors or books for English language learners to hunt out and get reading. We're sure you'll love them!

1. Roald Dahl-

The BFG, Matilda, Fantastic Mr Fox, and many more…
I couldn't pick just one Roald Dahl book, as everyone seems to have their own favourite. Written for children, these books use simple grammar but incredible vocabulary (as well as some made-up words too). They capture any audience, and as they're aimed at younger readers, aren't too long either.
Lots of them have been made into amazing films too, so you're sure to know some of the plots before even opening them. This will make the reading easier to begin with, so if you recognise the name, give it a go!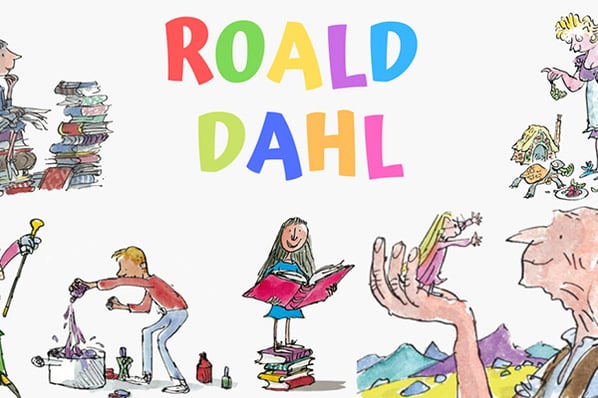 2. Nick Hornby-
About a Boy, High Fidelity and more…
Hornby is one of the most critically-acclaimed British authors still writing today. He has written some cult classics, many of which have been made into hit films. My personal favourite is "About a Boy", which tracks the developing friendship between a boy with some serious family problems and an unlikeable man. Hornby's book always centre on relationships and often teach you a lot about British society at the same time.
3. JK Rowling-
Harry Potter series
What's not to love about the Harry Potter books? We all know the story of the poor orphan who lives in the cupboard under the stairs, and how he turns out to be a wizard, but have you read the books in English yet? The magic of film is amplified in the collection, and the language is really accessible. Beware of the new words that JK Rowling has created, but language learners throughout recent years have found that the Harry Potter series has been a really easy way to start reading in English.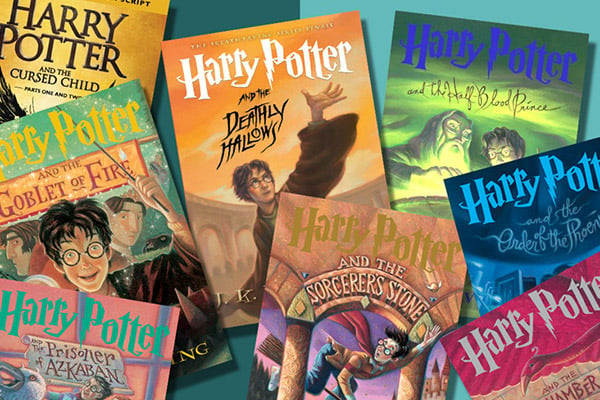 4. Malorie Blackman-
Noughts and Crosses Series
A series which is famed for posing difficult questions, and making its readers rethink their assumptions about our modern society. This is a series to make you believe in the good of society, but also to see that maybe the way we currently live doesn't have to be so. A great book to reflect on and consider how you feel about society and modern-day justice, as well as accompanying a great story with a lot of twists and turns.
5.Suzanne Collins-

The Hunger Games trilogy
Seen the films? Now read the books! This has been a firm favourite with my students for the last ten years. The trials of Katniss and Peeta, the dystopian world they live in and the crazy games they get caught up in will grab your attention and you won't want to stop reading until you get to the end of the trilogy.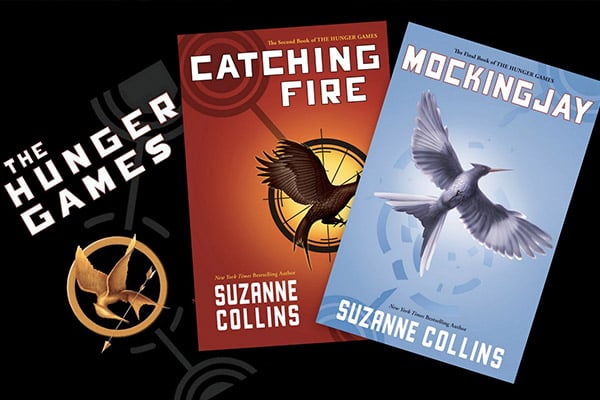 6.F. Scott Fitzgerald
-The Great Gatsby
A timeless classic with themes that still resonate today, The Great Gatsby is set in 1920's America and follows the story of a clever man and his love of a woman that lead him to extreme lengths to catch her attention, while also depicting the unattainable nature of the American dream. This is a short book, so not too scary to read! A fabulous film starring Leonardo DiCaprio was released in 2013, but I prefer the book! 😊
7.George Orwell
-Nineteen Eighty-Four: A Novel
Published in 1949, this novel introduced the idea of Big Brother and mass surveillance to the world. There are many examples throughout the book of predictions about modern society which even the author couldn't have imagined coming so close to the truth! A true classic and an accessible read.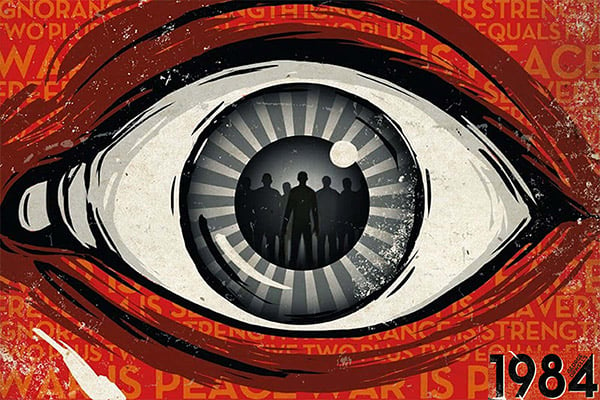 8.Helen Fielding

-
Bridget Jones' Diary
A light comedy about the everyday life of a British woman, struggling to handle everything life is throwing her way: work, love, friends and dieting. The book is easy to read, and you can't help but want Bridget to get her happy ending as her character goes through so many ups and downs. Don't forget to watch the films once you've finished reading!
9.
Phillip Pullman

-
His Dark Materials Trilogy
This trilogy, recently made into a blockbuster BBC drama, follows Lyra as she explores multiple parallel universes. Looking in depth at the roles of Good against Evil, these books will keep you hooked and you won't be able to put them down once you start. Also, who else would like your own personal daemon?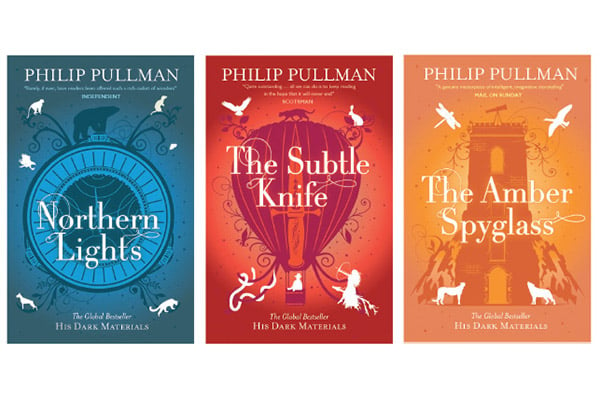 10. Mark Haddon
-The Curious Incident of the Dog at Night-Time
This is a very accessible book, suitable for even lower-level readers who want a challenge. It is a mystery story, with a 15-year-old narrator and it takes you through his journey of discovery. A book which even learners who are still finding their feet can give a go.
Remember, the best way to make progress with reading is little and often. Try and read a couple of pages, or even a chapter every day, and you'll soon see both your reading comprehension and speed increase quickly.
Good luck and happy reading!