Traveling and teaching abroad can be a very fulfilling life experience. If you pursue a CELTA accreditation there is almost no limit to where you can travel and work around the world. Some of our certified teachers shared their experiences and their personal reasons for seeking CELTA.

Iffaf Khan, EFL Teacher and IELTS Coordinator, Stafford House London
"A lot of people think that the CELTA is just the hitch-hiker's passport to the world and, yes, I travelled the world, but I did so much more. Now, alongside teaching English as a Second Language, I teach English for Specific Purposes and the door has been opened to publishing."
Niccolo Arcadipane, EFL Teacher, Stafford House London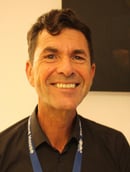 "My CELTA was literally a life-enhancing experience. It immediately took me on to white, ski slopes on the Alps, teaching ski-instructors; then on to pristine woodland lake villages in the Slovak Republic working with peace-keepers; and then, sailing onto Australia tutoring naval cadets for the CAE.
It gave me the opportunity to start meaningful life-long friendships with so many genuine people from diverse backgrounds and heritages: from Italian premier league managers, to pregnant Spanish mothers sitting their PET orals just before child-birth. Above all, it has made my stress-free, rewarding life so much fun both in the classroom and out."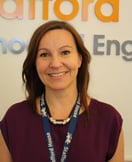 Florence Coquery, EFL Teacher and Cambridge Exams Coordinator, Stafford House London
"Languages have always been my field of predilection and I studied Modern and Applied Linguistics at university. Freshly qualified as an interpreter, I was offered a job in Finance, translating for big cheeses for the Board of Directors. From there, my career unexpectedly veered into pure Finance, I further qualified in Business and Finance and before I knew it, I had been working in Client Relations Management in Finance for 20 years. By that time, I was ready for a new challenge and considered my options: How could I use my existing skills in a different field? Was I not too old to change careers?

One day, a good friend of mine who is a primary school teacher told me about the CELTA. I didn't waver for long to be honest: the course was quite short and I felt it left the door open to going back to my old job if it did not work out. A few short weeks later, I found myself newly qualified to teach English as a Foreign Language. I found a job straight away, teaching in the heart of London to students from all over the world. My qualms about not being a native English speaker soon disappeared and it has been a truly enriching experience. I can honestly say that I love the job. After barely 2.5 years I even took the DELTA and there now is no looking back. I am looking forward to further developing my new career by specialising in teaching Cambridge Exams. I would heartily recommend taking the CELTA, it's a total win-win situation, go for it!"