In the midst of Covid, it may be tempting to put your life on hold. Travel plans? No way! But what if there was a way to achieve your goals abroad safely?
Liv from Germany, was able to do just that through studying abroad with us at Stafford House London. As an aspiring primary school teacher, Liv knows that some of the best teaching moments occur outside of the classroom. Museums, historical sites, or simply from casual interactions in the city.
Stafford House London took the stress out of traveling by putting the safety of its students at the forefront and with these protective measures in place, Liv could focus on learning the city and English!
We met up with Liv to get the full details of her London experience.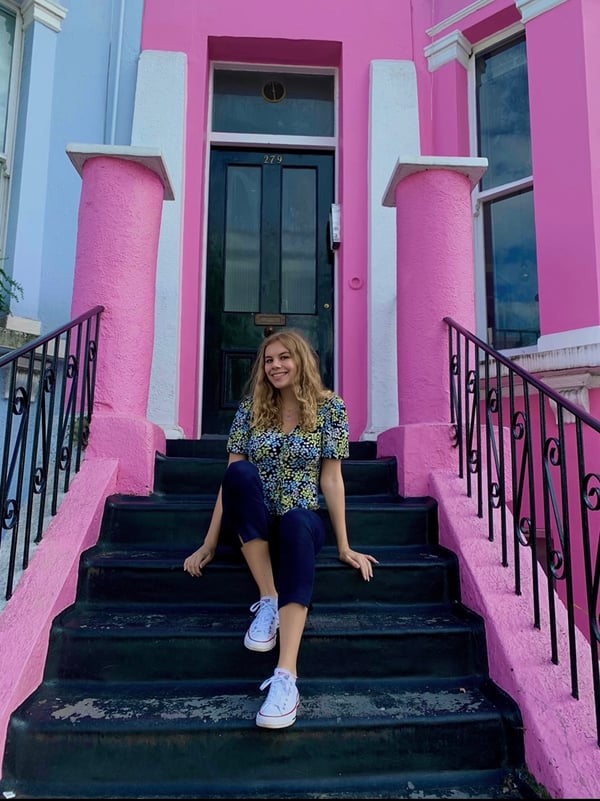 Why did you choose Stafford House London?
Liv: I came across the language school Stafford House London which had great reviews and in comparison to other language schools in London, the price-performance ratio was amazing.
How has your English progressed since you have been studying at Stafford House?
L: My speaking skills developed a lot because I felt comfortable speaking in class. Before studying at Stafford House I was shy when it came to speaking in English, but due to the friendly atmosphere I immediately felt comfortable speaking not only with my partner, but with the entire class.
What are you studying in Germany and at what University?
L: I am studying at The University of Cologne to become a primary school teacher. One of my subjects is English and therefore I have to spend three months in a native English speaking country.
What do you like most about studying in London, and why?
L: I fell in love with the city and there is so much to do! Everyday me and my friends discovered something new and had a lot of fun. Due to the great underground train system you can get wherever you want easily in a small amount of time.
Who is your favourite teacher at Stafford House London?
L: I would say teacher John Barron mainly because he has a great sense of humour and his lessons were always exciting and fun. Also, teacher John Slade managed to make the school activities as entertaining as possible so he's a great teacher as well.
What has been your experience studying in London during the pandemic?
L: In the beginning, there were no restrictions and the museums and other city attractoins reopened so I could do everything I preplanned to do. Also, the school activities were great and with their hygienic measures I was able to meet many new people and experience a lot.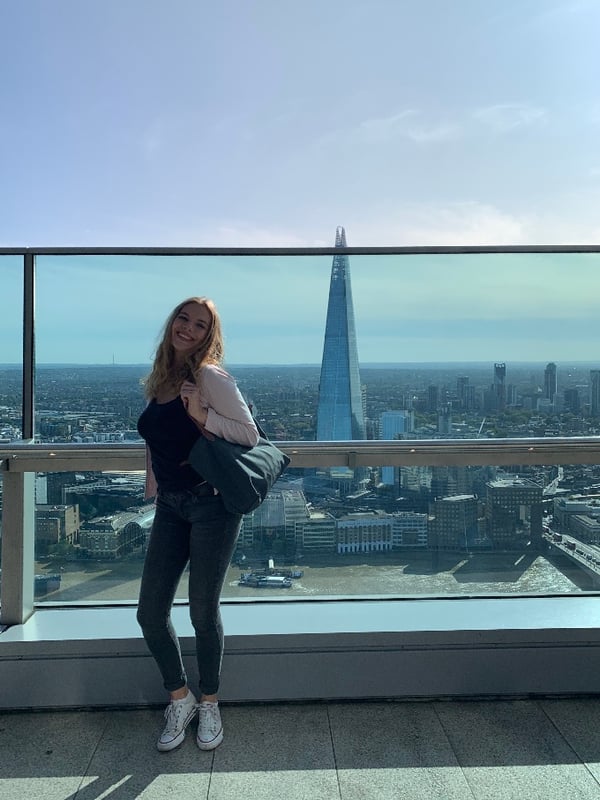 Have the measures at Stafford House London helped you feel safe?
L: Yes, definitely.
Would you recommend Stafford House to other English students?
L: Yes of course! The staff, the school, the city, the teachers, etc., everything was so great. I had an unforgettable time in London thanks to Stafford House and will recommend it to everyone who thinks about studying English abroad.
Being able to study English in London is still within your reach! Discover how Stafford house is caring for our school communities through our WeCare Pledge here.
If you want to learn English in the UK and want to stay in one of the most bustling historic cities in the country, Londn may be just for you! Contact us now about booking your Stafford House English course!