As a lot of you may already know, London has had a hot, hot heatwave! Here at Stafford House we have recommended five different ways to stay cool in London in the lovely summer heat…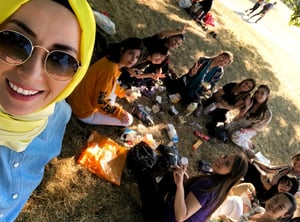 1. Picnic in the park
You are spoilt for choice for parks in London and what better way to cool down this summer than a picnic in the park. For a very traditional picnic pack sandwiches and an English cream tea or why not introduce some new flavours from your home country to share with all of your new friends. Bloomsbury Square gardens is just around the corner from school and a perfect spot to cool down during the day!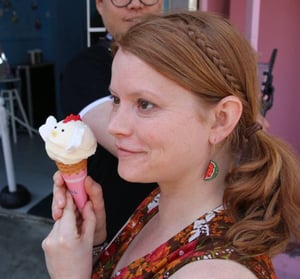 2. Grab an ice cream
You scream, I scream, we all scream for ice cream! What will your toppings be? For those of you very healthy students maybe you will choose fresh summer berries or for a more indulgent treat perhaps you will lather your scoops in delicious chocolate sauce. Whatever you choose, a yummy ice cream will leave you refreshed and re-energised for the rest of the day!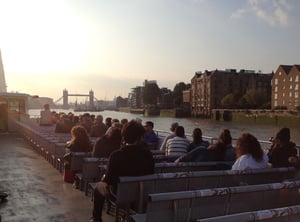 3. Be part of the cruise crew
Sightseeing in London during this heatwave can get very hot and tiring. Experience a unique view of London whilst on a cruise down the River Thames! Feel a cool summers breeze and see some of London's most famous buildings and monuments all at the same time! What more could you want?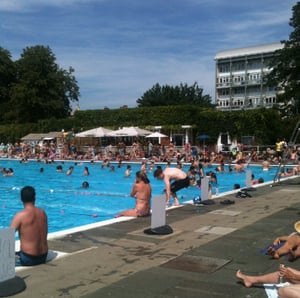 4. Take a dip
There is no better way to cool down than to go for a swim outdoors! London is home to lots of Lidos and swimming ponds, perfect for a refreshing dip. Visit Brockwell Lido in South London which has been an escape from the summer heat for over 80 years!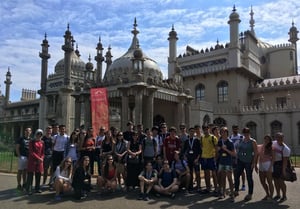 5. Be beside the seaside
Make sure you find the time to visit the seaside! For example, take a chance to explore Brighton- a popular seaside escape for those living or visiting London! Cool off by walking alongside the scenic waterfront and maybe even a paddle in the sea. Visit Brighton Pier which offers traditional fairground favourites as well as rides for those of you thrill seekers. See which one of you will win a souvenir in the arcade. Your visit to Brighton will not be complete without eating some delicious fish and chips! If you ever have any doubts, or you find yourself stumped for ideas