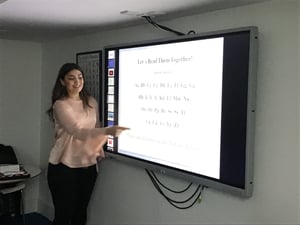 It's me Zeynep, I'm from Turkey. I've been studying Stafford House Cambridge for four months. I would like to share my experiences with you. Although I have been living in different city from my family during my university years, this is my first abroad times. Luckily, I made a right decision and I'm happy in here.
Firstly, I want to mention about how I chose the Stafford House Cambridge. Before I came here, I had worked with my agency who are experts in this field. They helped me make the right decision. After I had determined my country, I should have selected my city. Cambridge was the most suitable place for me because the city gave me several opportunities such as the vibe and the culture. Finally, the most important point, which school was I going to go to? My agency had offered the best options for me and I selected Stafford House which had a great reputation for both general and academic English.
Eventually, I was in Cambridge, after I had stayed with my friend for 3 days in London. Thus, I understood to I had chosen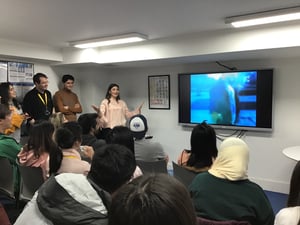 the right city. I have to say that I felt a little excited and nervous when I started the school. You know, every new beginning includes these. Before I went to my class, the first day I participated in the induction and class selection process. Sionce my first day of lessons they have been so informative and funny. I had the chance to work with many different teachers who were professional and polite. Magda, Susan, Will, Maddie, Chris, Vera and Greg… I am in IELTS class now and I can say focusing particularly they are also good at this topic. In addition, Academic Office and Student Service are quite experienced. If you have an any problem any time, you can be sure that they are so charitable and solution oriented. You may guess, this is a big chance while you are living abroad.
I would like to talk about social life in here. Your sociability certainly depends on how extrovert you are, but Stafford House proposes many activities to you. Weekend trips or after-school events can be examples. What's more, you can do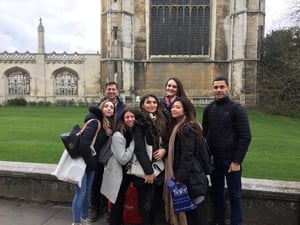 many things outside the school individually or as a group. For example, you can go to magnificent parks or go to punting the River Cam or have afternoon tea in beautiful places. If you are wondering other places, many cities are very close by train or bus. In short, you can fill your leisure time in many different ways. You can guess, social structure of the school is variety. The school management also organizes supporting events to it. My other Turkish friends and I prepared Turkish Afternoon in last month hereby we have presented our country and culture, we had fun together at the same time. Moreover, we have meeting with new students each Monday and say goodbye to the students who leave at the ceremony every Friday. Sometimes, this leaving can be dramatic, as we have a wonderful relationship each other like a family in here.
While you are improving your language skills at Stafford House Cambridge, you can make friends from any nation or age, study with a teacher who cares about you, develop your vision, and finally you save beautiful memories.
Best Wishes,
Zeynep