Are you alone in a new city? Would you like to make new friends? We are going to give you some tips for meeting new people!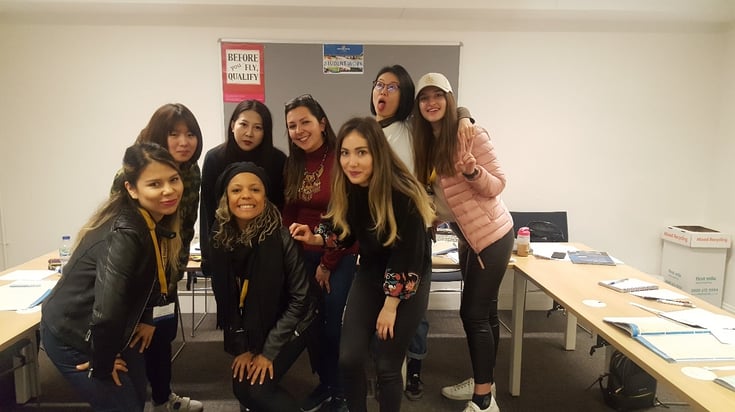 Make friends at school, in the classroom – Written by Alin and Joyce
In the beginning, be friendly with everyone! Smile and be nice. Talk to your classmates and ask them something about themselves, such as their hobbies, favourite food, favourite places to visit, etc. After that maybe you can decide which places you can visit together, for example, coffee shops, restaurants, pubs, cinemas, museums, shopping malls or perhaps you can just go for a walk. Then you could ask more people if they want to join and little by little the group will become bigger.
Take part in activities – Written by Sami and Nurten
You can go to events based on your interests. For example, if you like cooking, doing sport or going to bars or pubs, join a cooking, running or dancing club. There you can meet people who share your interests. It's an easy way to make friends.
"I was at school when I noticed the social programme, which included the pub night and other events. One day I decided to go to the pub night. There are a lot of foreign people there and I made new friends. Even when I went out for a smoke, I asked someone for a lighter and then we started a conversation and became friends."
Make friends with the people you live with – Written by Fiona and Lena
When you live in student accommodation, the kitchen is a nice place to make friends. In the kitchen you see different people and have the perfect opportunity to get to know each other. What's more you can cook and share the food together. You can also organise your own parties and invite your new friends or friends of friends. If the weather is good you can invite your flatmates to the park to have a little picnic with delicious food.
Ask for help and maybe someone will become your friend – Written by Joselaine and Nurlan
"When I arrived in London, I was alone at the airport. Besides, I needed to take the tube and didn't know how. For that reason, I asked somebody for help. I met a man, who told me where I had to go. I downloaded the Citymapper on my smartphone, he showed me how to use it and I felt safe. We had a chat about the city and exchanged some contact details while waiting for the train. After a while, I arrived at my accommodation in Camden Town!"
Follow up with the people you like – Written by Carolina and Thais
Meeting new people is great, but you have to follow up with the people you like. If you have met like-minded people, arrange to meet with them again. For example, you can go to the British Museum if you are interested in history, art or culture. Another option is to go on the London Eye, where you get the best views of London. What is more, there a lot of tourists from different countries there, so you can make even more friends!