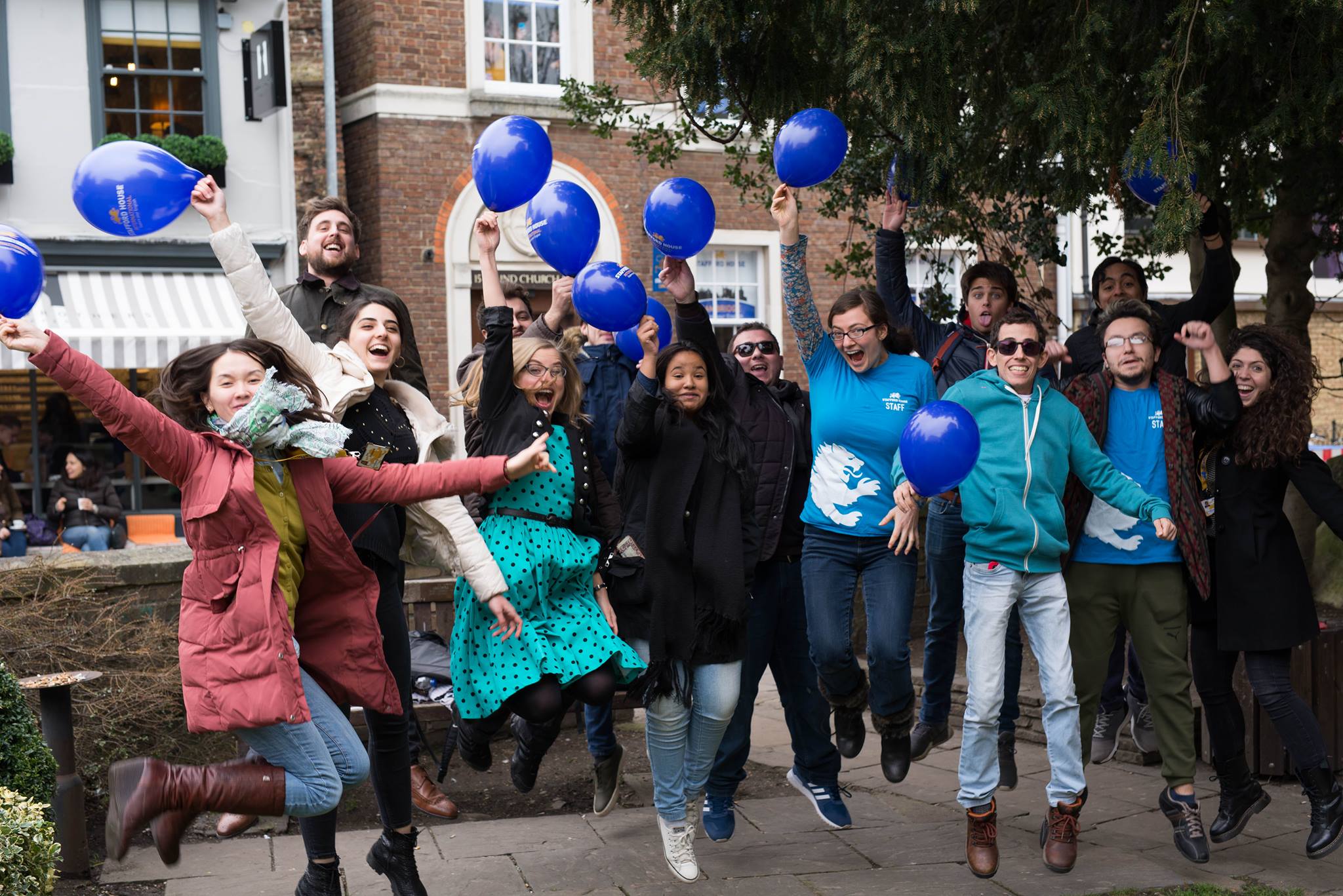 As you walk down the streets of Cambridge, you are likely to hear several languages being spoken in a matter of minutes. Although this is usual for a touristic city, the international crowd in Cambridge is likely due to the overwhelming number of students the city hosts. Home of Cambridge University, Anglia Ruskin, several English schools and a number of colleges, Cambridge is, in the words of students themselves, extremely student friendly.
According to Micaela Colazzo, who took an IELTS preparation course at Stafford House, studying in Cambridge was especially pleasant because of the people: "they know how to approach you and I think this is important to anyone who is afraid of studying abroad". Micaela was pleasantly surprised at how patient staff were in different businesses, as she was afraid they would not understand her English. "For example," she said, "the café next to the school; They like talking to you, and it's not a problem if you don't understand or if they have to repeat; they know that you are a student". The same café also offers discounts to Stafford House students.
In fact, many businesses around the city have special discounts and/or events for students, including cinemas, restaurants, clubs and pubs. The same goes for cultural events, like lectures and historical sites, though most museums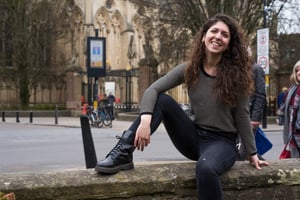 are free. Stafford House is located in the city centre, walking distance from all attractions in Cambridge, including colleges, museums, parks and churches. Eyes Sathinee, a Thai student who studied English at Stafford House and is now taking a Masters at CSVPA (Cambridge School of Visual and Performing Arts), finds this very important: "One thing that I love is that everything is definitely close to each other, I can walk everywhere easily".
From Stafford House's windows, one can admire the Round Church. With nearly one thousand years of history, the unusually round building is only one of the many attractions in the city. Cross the street and you can gaze upon the gates of one of the most prestigious colleges from Cambridge University: St. John's. Neighbouring St. John's campus is Trinity College, whose main entrance alone is known for allegedly inspiring the discovery of the law of gravity: Newton's tree. Walk a little further and let your eyes encounter one of the main symbols of Cambridge: King's College, with its iconic buildings, massive cathedral and incredible history for visitors to discover.
These are only three of Cambridge's 31 colleges, the first of which was founded in 1209. Although they are a big part of the city, they are not all it has to offer. The Fitzwilliam Museum, not too far from King's College, has an impressive art collection, ranging from ancient Egypt to Renaissance paintings to modern art exhibitions. There are 17 more museums in Cambridge, including Sedgwick Museum, which features amazing fossils, including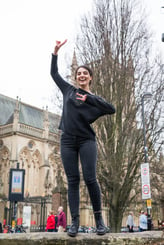 a complete Iguanodon (if you don't know what an Iguanodon is: it's a cool 10-metre-long dinosaur with thumb-like claws). Not a fan of museums? Cambridge is home of several parks, where students enjoy reading, picnicking and practising sports after class. The parks are not only beautiful, but also historical. The first game of modern-rules football is said to have been played on Parker's Piece in 1863.
Hugo Assay, a Brazilian English student at Stafford House recommends Cambridge to anyone looking for a quiet place to study, but which is still covered in excitement: "I loved Cambridge", he says "it's an amazing and beautiful city". Only 45 minutes by train away from London, Cambridge is a much smaller city, which has so much history, culture and academia rooted in it, it is hard not to learn something just by being there.
If you are looking for a place to study, this is the place to be.