There are many cafes/restaurants, independent and chain ones, in Canterbury that you can explore. We have compiled a few eateries suggested by our staff here in Canterbury tailored just for you!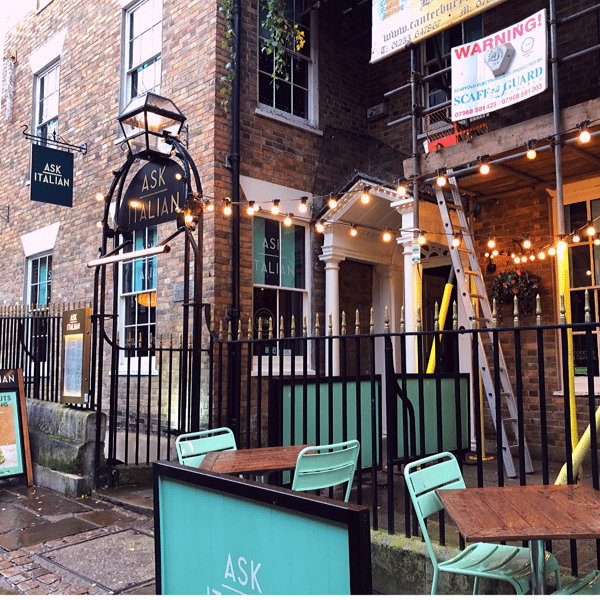 1. Pat our Principal suggests Zizzi Italian restaurant which has a secret garden and it is one of the ancient historical buildings in Canterbury. The designer of the buildings was inspired by the Canterbury Tales.
2. Vicky says Chapter Pizzeria on Burgate does very good sourdough pizzas.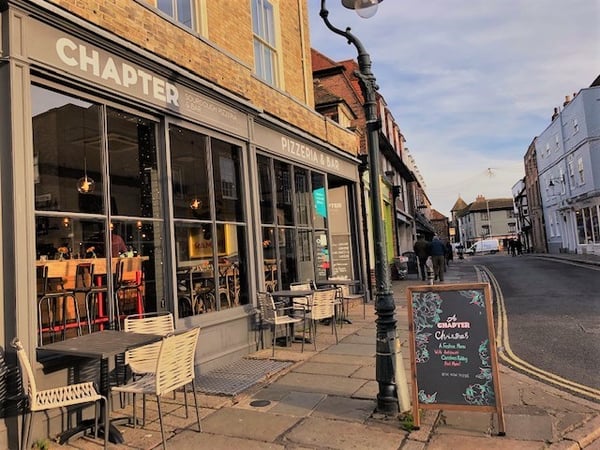 3. We have The Moat Tea Room in Burgate suggested by Shirley. We are stepping into the autumn season and indulging yourself with afternoon tea is a perfect way to prepare for the winter months. The building of the tea room is from the Elizabethan era. You can go to the upper room and you will be sitting just above the pavement, sipping on your tea with your international friends, embracing the English Style:D
4. Sarah suggests Café des Amis, down by the Westgate, is relatively cheap and very lively. Usually packed with students, they do Mexican food – ample and tasty.
5. Furthermore, we have one more Cafe/Restaurant suggested by Bonnie.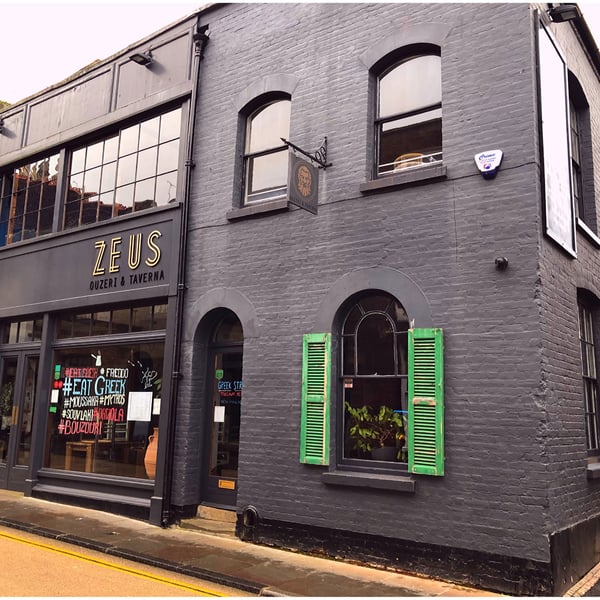 6. The Independent Pedaler out past Bridge is a great place for a little outing. You can get the bus to the other side of Bridge and then walk under the A2 to get there. The interior looks beautiful, the menu looks good as well and they work closely with the local producers which is amazing. I might go there at one point as well :)
7. Harriet suggests Pork & Co. the owner of the restaurant has his farm, therefore the pork they serve is free-range, cured, smoked and pulled by them.
8. "Penny Theatre is a fun hip environment to be in"- says Mat. They do Karaoke every Thursday.
9. Mary thinks Marlowe's Restaurant will be good for the student as they are not that pricey and they do really good food.
10. Janice went to the Cafe Rouge with her family recently and she thinks the service there is nice.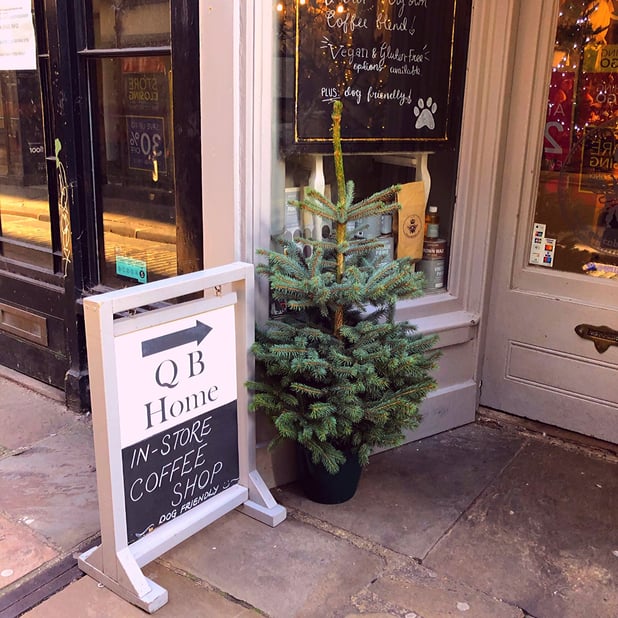 11. Cain suggests Zeus restaurant, his favourite restaurant in Canterbury. They do Greek food in there.
12. Lastly, I suggest Queen Bee Home, a cute little café and shop near the Cathedral. It has a very vintage vibe :)
If you do visit any of the places whilst you are here, please come and let us know about your experience. We would love to hear them!