Every summer we provide our students with a huge range of activities and classes (you can get an idea how many here!), one of our most popular and longest running is our Chango workshops! What is Chango we hear you ask? We thought we'd let Adam who has come up with it all give us a quick run down!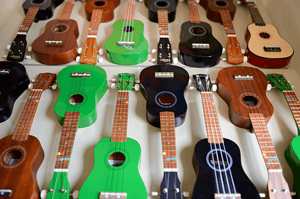 There are lots language study programmes out there, so how do you choose the right one for you or your child? It's obvious that you'll want a strong academic programme but that's only one part of the puzzle. When classes have finished for the day, you need a great activities programme to help you relax, make friends and practise your English.
Chango is proud to have been working with Stafford House for over 12 years, in helping to deliver engaging, memorable and educational activities for tens of thousands of international students. Stafford House are serious about running high quality activities, which is why they bring in a range of professionals from different disciplines to help them provide unforgettable student experiences. That's where Chango comes in…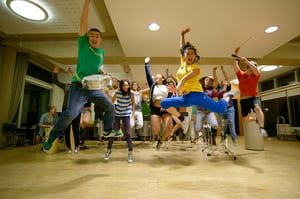 In a Chango workshop you can play infectious drum rhythms, strum a ukulélé, ride a unicycle, dance the samba or immerse yourself in an interactive theatre experience. All of these activities are lead by industry professionals. We are all artists, performers and teachers by trade, with many years of experience. We're also all well-practised at working with EFL students, with a particular ability to communicate clearly and effectively. Furthermore, we provide teachers with related resources to use in the classroom, bridging the academic and activity programmes and enhancing the learner experience.
The Chango Team look forward to seeing you at a Stafford House school this summer!
Thanks Adam, that sounds great! If you would like to find out more about sending your child on a summer English experience in the UK that includes a huge range of activities including Chango workshops, click here to find out more and apply!