---
Somewhere in the job search, all applicants wonder to no end what precisely must be stated in order to get the edge on the competition and secure that dream position. After all, a typical HR representative spends no more than seven seconds reviewing an applicant's resume. Before you begin counting the salary you're certain you're due, take pause and invest in how you advertise yourself.
---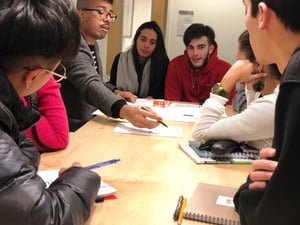 With resumes the format of this vital marketing piece is likely much more different than the form you're accustomed to. Perhaps you've already crafted a CV, or 'curriculum vitae'. Your CV might closely resemble a Facebook profile, featuring your picture, relationship status, nationality, age, etc. It digs into great detail your professional and academic experience, giving the reviewer a holistic summary of all you've done both on the job and in your free time. Your CV might conclude in an invitation for HR to contact your references neatly provided at the end.
This is an absolute mistake.
Too often we might use a CV, but it's very industry-specific: think academia or research-based positions. CVs highlight the applicant's academic background, from degrees awarded, research conducted, publications amassed, presentations delivered, and so on. Most North Americans will not use a CV, opting instead for the resume (pronounced re-su-MAY).
A resume is much more condensed summary of the applicant's work history segmented into categories including, at a minimum, a Summary, Work Experience, and Education. You can add additional sections depending on the type of experience one has: Additional Experience, Licensure, Certifications, Affiliations, Languages, etc are all fine considerations. Resume run anywhere from one page to two pages long. This document serves as a culmination of the applicant's best self. You can't claim to be detail-oriented and meticulous if you're serving up a long, winding resume.
Just how do you write an effective and enticing resume?
Own it
Imposter syndrome is real. The job search can feel something like shouting into a blackhole as application after application produces little fruit. You might start to feel as perhaps you're not really as qualified as you might think. Abandon that negative thinking. Track your achievements so that you're always ready in the event a new job or promotion opportunity arises. Think strategically about how you wish to reinvent yourself for your prospective employer. Feed them only what you wish them to consume.
Trim the fat
As Shakespeare's Polonius said, "Brevity is the soul of wit." You should want to impress upon the reviewer that you're not only organized but can state the sum of your experiences in such a way that is easy to digest. Remember, this is how you should market yourself, so be sure to stick to only the relevant details. High school listed? Nix it. That summer pizza-flipping job from your university days? Cut it out.
STAR it
At first blush, you might think your career has been less than illustrious. Perhaps you haven't closed on any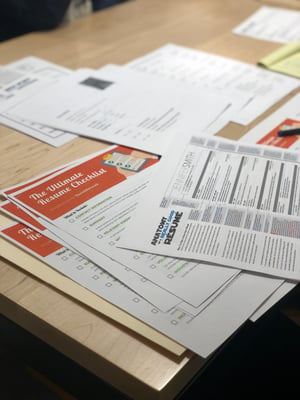 multimillion-dollar deals or boosted revenue by large amounts, but every one of us has contributed something in some way to the companies in which we work. The STAR technique helps you discern just what it is you've done over your tenure:
Situation: The premise where the accomplishment is derived

Task: The assignment or goal

Action: The steps undertaken to meet that goal

Results: The outcome
This template serves as an excellent marketing piece to showcase your value proposition. But, again, serve this information as you might an appetizer: savoury, not quite filling, but boy, do you want more! An interview is the setting where you'll expand on your STARs.
Be (somewhat) stylish
There are certain style guides and numerous templates found across the Internet on how a resume ought to be structured. Take these instructions with a grain of salt. The only concerns applicants should have for how aesthetically pleasing their resume is, is how logically divided and consistent it is. If you chose to bold the heading designating the Work Experience section, for example, then the same style should apply to all headers. One great touch, however, is ample white space. A page cluttered with text feels suffocating. Give the HR rep some room to breathe.
LISTENING: 7 TIPS TO IMPROVE YOUR PROFICIENCY: Click Image Below to find out how
Peer review
Once you've dotted your last 'i' and put away the thesaurus, invite a second pair of eyes to look it over. Ask yourself if your resume works as a marketing tool. Does it pass the seven-second test? Does it spark interest in learning more about you? If not, then rewrite and rewrite until you feel you're hireable.
---
Sure, it takes time, but aren't you worth it?
---