"How good are you at English?" – This is a question that comes up many times within an English-speaking country. If you are thinking of moving to the UK, Canada, Australia or New Zealand, your English communication ability will be thoroughly examined when you apply for a VISA, when you apply for jobs, and if you apply to study at University. It is difficult to articulate exactly how 'good' at something you are, isn't it! How 'good' you are cooking, for example, depends on the opinion of the person eating your food! That's why working to an established and broadly recognised standard is so important. For English, this standard is called IELTS, which is short for the International English Language Testing System.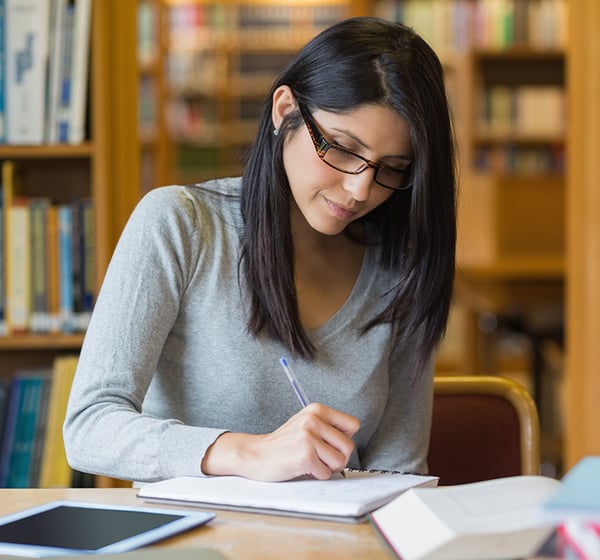 What is IELTS?
IELTS (pronounced 'eye-elts') is an internationally recognised examination that will test and measure your ability in four key areas of communication:
1) Speaking
2) Listening
3) Writing
4) Reading
For people wishing to apply to University, the reading and writing modules will be different – focussing more on Academic English. The IELTS exam is an especially important stepping stone for anyone wishing to live, work and study in English speaking countries, including the USA*.
How Should I Prepare?
Preparing for an important exam is stressful, which is why we recommend getting expert support. At the moment, because of Coronavirus, many education and exam-preparation programmes have been suspended – however, Stafford House has begun running comprehensive online IELTS preparation for students around the world. If you are considering taking an IELTS examination to help you work and study in English-speaking countries, let us help you do the best you can! Preparing for life after lockdown is important in today's world, and achieving a great IELTS score will allow you to get moving again as soon as possible.
English Courses and IELTS Preparation at Stafford House are a great way to improve your English ability and ensure you get the best possible exam result. Our Online IELTS Course is specifically designed to help you master the four key areas of the test, so that you can focus on achieving your ambitions – whether that is to move to a new country, take on an exciting new job, or begin a course at University!
Our courses are taught by fully-qualified and highly experienced English teachers in small classes, with each student receiving direct support from their teacher. Our courses offer individual feedback and tutorial sessions, can be accessed fully online, and can unlock many new opportunities in life!
Additionally, we also help students to socialise online with their fellow learners in order to make new friends, learn new skills, and enjoy new activities!
Are you looking for IELTS exam preparation, or want to gain a certificate that proves your language skills? Let us help you move forward!
*While an IELTS is required for VISA applications to the UK, Canada, Australia, and New Zealand (Commonwealth Nations), requirements for residence VISAs to the USA are different. However, even in the USA, an IELTS score can help you access education and employment