We hear from Stafford House Calgary Student Sim, from Turkey on achieving a place at her dream college in Canada!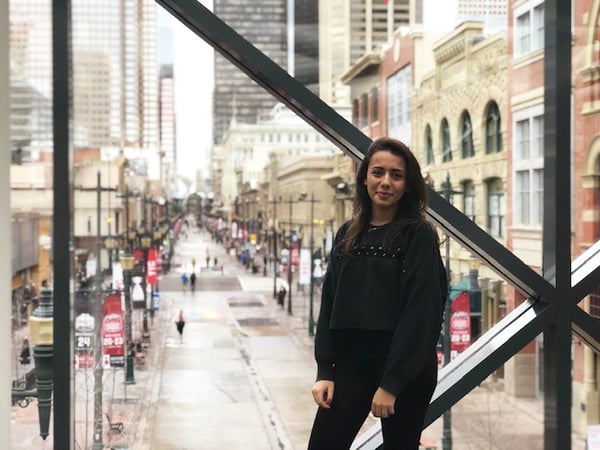 Last week, I received life changing news – I had been accepted into my dream college in Canada! What made this even more incredible, is that all this happened during the Coronavirus pandemic! It was quite the journey to get into colleges, but I had a great team to help me get where I wanted to study.
I arrived in the fall of 2019 at the Stafford House Calgary English school, with the dream of starting University or College in September of 2020. At first I was very shy and didn't know anyone, I could feel the Canadian winter getting colder by the day – it was so different from my home in Turkey. At first I joined the level 3, Pre-Intermediate General English class, which was a great help and I made friends with plenty of other students. Together we explored Calgary and everything, and everyone became more familiar!
Moving up the English Levels
My English studies really progressed, by Christmas I was in Level 5 Upper Intermediate, by March I was in Advanced, and by May I had reached a huge English language milestone – I had reached the level 7 Proficiency class! I was so proud, my greatest challenge was mastering English writing and vocabulary – my teachers Lindsey, Mariet and Aaron really helped me with these key skills! My hard work in class and the opportunity to make new friends had filled me with confidence and suddenly I was the one helping new students get used to studying in Calgary..
Learning English During Lockdown
When English classes moved online in March, at first I was not very happy. I was living with some of my family here in Canada, but started worrying about my family back home, worrying about my English progression and even worrying that my computer would die or that I would get bored! I stayed strong – after all, I had my goal of getting into college in Canada to focus on. I created my own routine in my house, making sure I joined every class and joined the online social programme to make sure I practiced my English as much as I could and got some social interaction that I really missed.
Applying to University
The university application deadlines were approaching fast and I had still not applied! I had not even sat my IELTS test yet! During the pandemic, the IELTS test wasn't available so I had to get creative – I worked with the school principal, Ishmael Johnson to contact my chosen college and work out a plan! We received some great news – Bow Valley College was accepting Duolingo tests during these exceptional circumstances. Together with Ish, I practiced for the test and made sure I was prepared – all across Zoom! With the one-to-one English help I got from Stafford House, I took the test and received a passing grade for my college!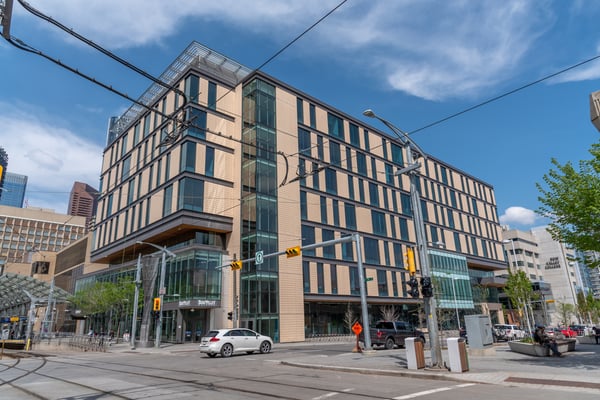 The final stage was the application. It was a simple process, but of course I put loads of pressure on myself – I really felt like my future depended on getting into college! With Ish and the Pathways Team's support, I completed application to Bow Valley and sent it in time for the application deadline.
Now all I could do was wait. I checked my email almost too much every day! After all my hard work in attending an English language school in Canada and moving up the levels it seemed crazy to just be waiting for an email! Then, it arrived! I could not believe it, I had been accepted by Bow Valley College for a Business Administration two year Diploma program! My next two years will be even harder and more challenging, but I know that I can rise to any challenge!
Thanks Sim, we're so excited that you have reached your goal and cannot wait to see where your college course takes you! If you have been inspired by this story and want to find out how Stafford House can help you get into university in Canada, just check out our University Pathways Service!