Jamie our Stafford House Toronto English School centre director, has taken some time out of his busy schedule to tell us about the school reopening on Monday 10

th

August 2020, and to explain just why Toronto is a great destination for anyone wanting to learn English!

Read time = 5 minutes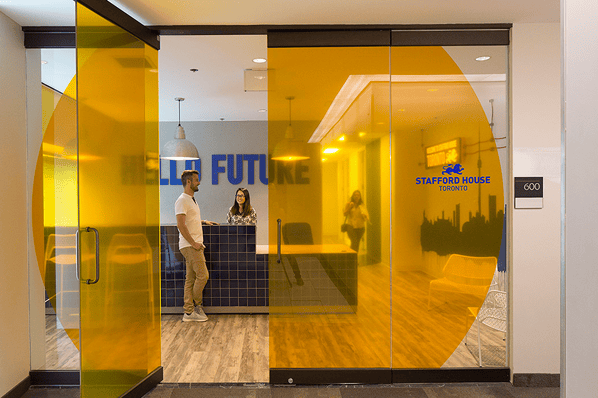 Reopening the Toronto School
Jamie – We can't believe we are finally reopening our doors for face-to-face English lessons! It's been 5 months since we have had students in our school, during that time we've taught all our English classes online, but we can't wait to have a face-to-face connection with our students again.
A huge amount of planning has gone into reopening the school, we are following all the official guidance and have our WeCare Pledge in place to ensure our students' safety and wellbeing.
Jamie explains all the new safety measures
at Stafford House Toronto
A big welcome back
We have a great school building which we have adapted to ensure social distancing is possible. As soon as you arrive at the school, we have a greeting station where you can meet our friendly staff who will take your temperature and help you fill in a student questionnaire.
We have created a one-way travel system in the school with lots of signposts and arrows, so everyone knows which way to go. In the student lounge we have moved the furniture, so everyone has enough space to distance – it looks like a huge dance-floor now! Maybe we should put on a socially distanced dance party!
Returning to English Classes
All English classes will be smaller, and class start times are staggered so everyone can move around the school safely. In class each student has their own designated seat for the day so everyone knows exactly where they need to go at all times.
We have given all teachers and staff extra training and have come up with socially distanced classroom activities to allow you to learn English as effectively as possible whilst staying safe.
During the lockdown we became digital English teaching experts, we have learnt from these new techniques and introduced digital textbooks and resources for all students. These resources are great as they limit physical contact and you have all the English learning resources you need, whenever and wherever you need them!
That great Toronto Spirit
It's hard to describe how strange it has been without everyone in the school. The Stafford House Toronto team are like a big family and we're all in this for the students – we get such a sense of fulfilment seeing our students every day and we have missed that in the school very much! We can't wait to see everyone and know our first day back will be like a huge reunion!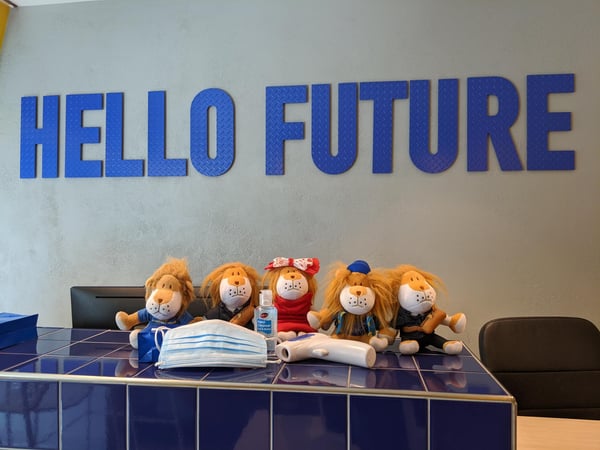 Why Learn English in Toronto?
The same reason as always! Toronto is the perfect city to visit to learn English, it's multicultural and incredibly welcoming for international students. Every year Toronto grows as an international education destination and it constantly surprises you with new opportunities. At Stafford House Toronto we really love to show our students the best of Canada, hopefully you can join us soon!
Stafford House Toronto has English courses for students of all ability, from General English for everyday use, IELTS Exam Preparation, Professional Certificates and Business English, and University Pathways. Contact us now to find out how you can join us at our Toronto English School!