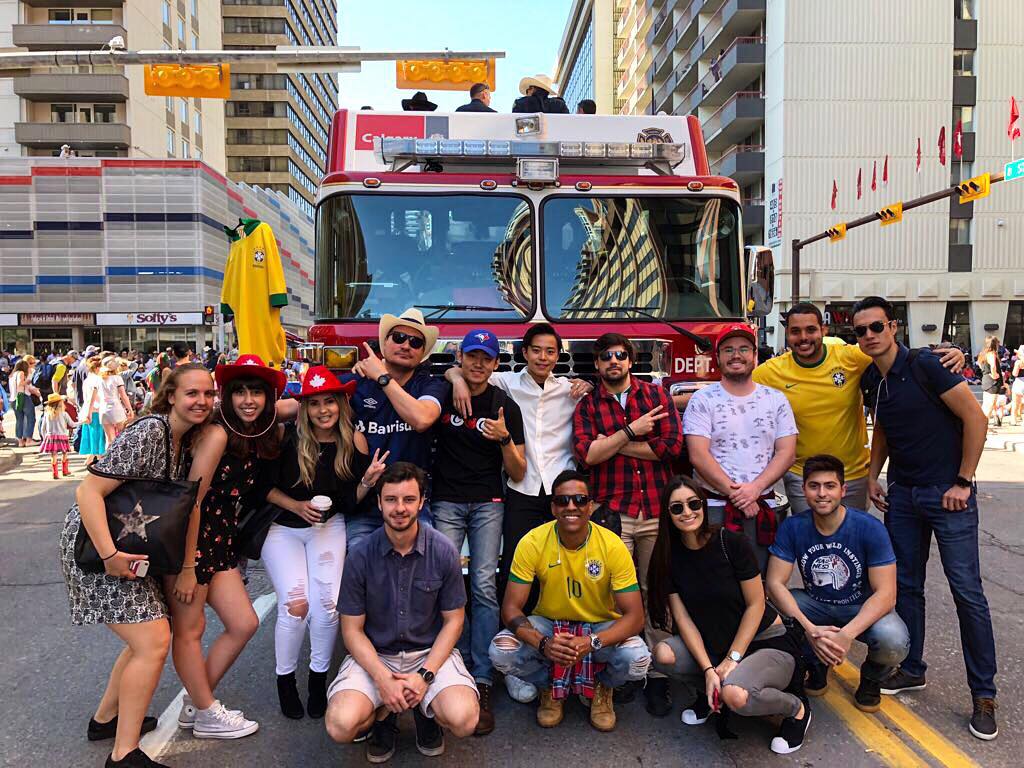 In Calgary we have a very tight-knit team of students and teachers. In no time at all you'll know all of the faces in the student lounge and you'll be able to build strong, long-lasting, global relationships. When you come to Stafford House Calgary, you'll have to keep a couple things in mind in order to ensure you make the best of your time here.
Get to know your teachers: Our teachers have a wealth of knowledge and will ensure that you leave feeling positive about your learning experience. If you get to know your teachers, you will surely create a bond increasing the fun in the classroom. Most of our teachers have had experiences teaching abroad and might be very familiar with your country or culture! If they aren't, this is the perfect chance to teach them about what your home is all about too! (We're always looking for good vacation tips, hah).

Speak English with your fellow classmates:

You may find there are other students here who speak your language, we're diverse and have people from all over the world but there's a good chance you'll find someone. Challenge yourself to only speak English with these fellow classmates. It's a great way to learn about someone new- using another language.
Study in a Group: Meet up with your classmates after the day have run its course and practice that English you learned in class. You're familiar with the same topics and therefore studying together will only prove beneficial.
Talk to other levels: So maybe you're new to English, or maybe you're quite far along in your learning… There's always something that can be learned from someone else in the same level, but of course in a different level! If you're advanced, have a conversation with a beginner, you can help them learn and they can help you to remember the basic grammar structures you might have been neglecting in your studies these days.
Use Technology: Have you ever thought about putting your phone into English? You should do it! Also, consider the conversations you can have with Siri… test your pronunciation with 'her' ability to understand. We've also got lots of technology available in the school from the computer lab to the classroom.
Go out and explore: How else are you going to meet locals? Get out and explore the city, join the activities, hit up a local pub or café and get speaking! The public library and universities around the city are great places to meet people are studying and a little bored, therefore willing to talk. By joining on activities, you'll be sure to meet students from all levels and you will have the direct chance to interact with the people who call this place home. We've also got loads of festivals over the summer months that will guarantee you activate your listening skills whilst enjoying some local artistry.
So, with these few tips outlined that will definitely help you through your English learning journey, we will be waiting here for you!