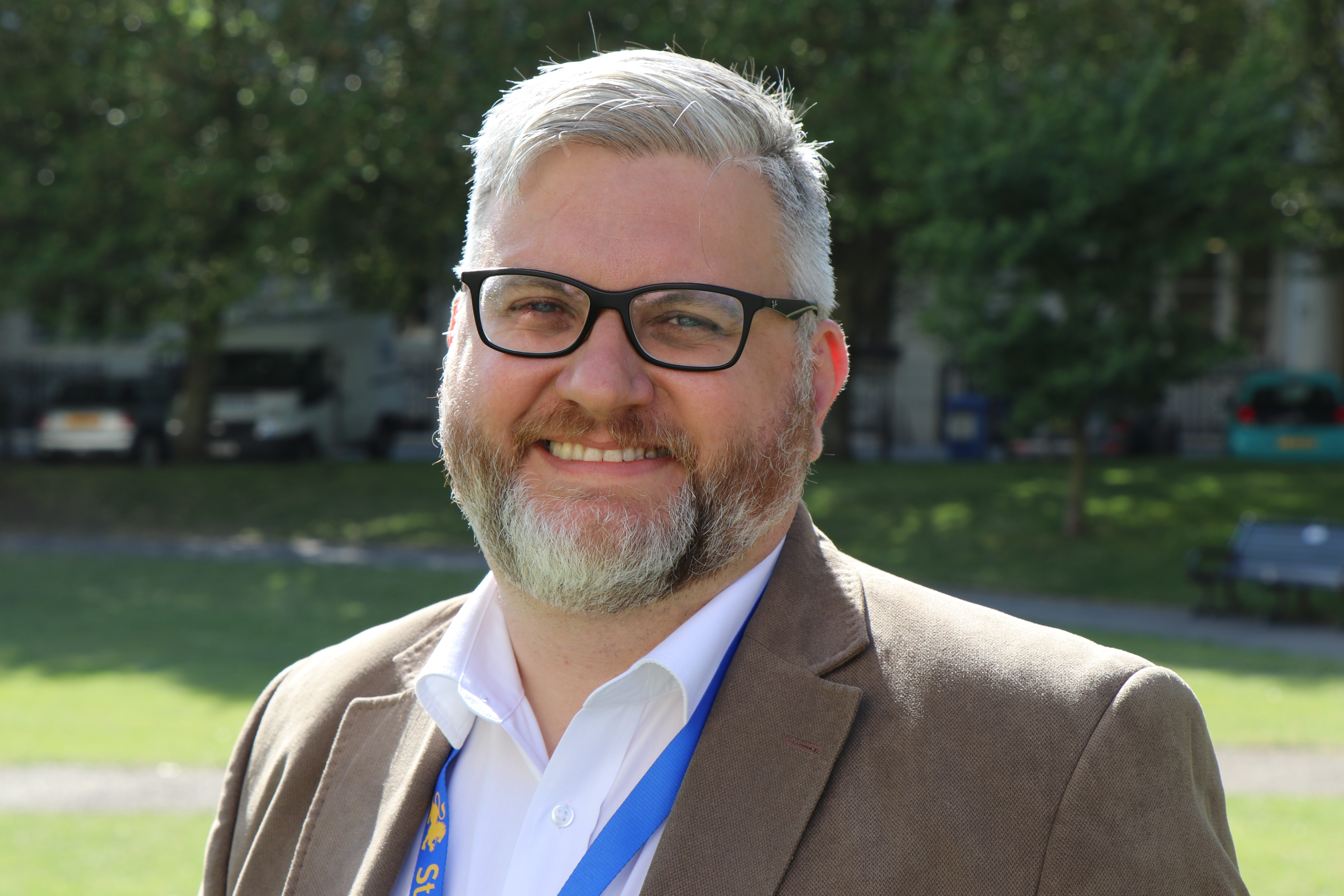 Simon, Brighton School Principal
Hello, my name is Simon and I am very happy to be the new Principal at Stafford House Brighton. I am new to Stafford House but I have worked with international students for 18 years. First, I was a teacher here in the UK. Then my career moved sideways and I became involved in the recruitment of students. I travelled all over Asia meeting new students and helping them to choose the UK as a great place to study. I loved travelling and meeting so many new people and experiencing new cultures. I had some fantastic experiences including being on TV in Vietnam and in Kosovo.
After a few years I then move into education management. During this time, I was responsible for all aspects of students' time in the UK. From their accommodation, their welfare to their lessons and their excursions.
I had always looked at Stafford House as the ideal type of school to be. A place with all of the advantages of being a large company but without losing the personal touch. No matter how big an organisation is, you must always put the students first. That is the Stafford House way. I always knew that Stafford House was an excellent organisation. What I have found out is how friendly and helpful everyone is.
I am now delighted to be working here in Brighton as the new Principal. It's my dream job! A brilliant school in an amazing location. My favourite part of the day is welcoming all of the students every morning. It is so important that students are safe and happy. Only then can they make the most of their time here.
Brighton is a great place to work and an even greater place to study. It is the UK's coolest city and there is so much going on here. I really enjoy music, comedy, visiting the theatre and eating out. This makes Brighton the perfect place for me. There is always something to do here.
The school is just 5 minutes from the beach and so it's easy to go there at lunchtime. It's also only a short journey to the centre of Brighton.
I am also really lucky to have such a fantastic team here in Brighton. They have made me feel very welcome. It was clear from my first day how hard they work to make sure that all of our students have an amazing time.
Make sure that you watch our new video Meet the Team introducing team here at Stafford House Brighton. I am really looking forward to welcoming all our new students.
Thank you for sharing your passion with us, Simon!