Life is hectic. My routine 1 year ago: my husband and I had been working hard for over 10 years and my children were growing fast. Time was flying. One day we looked back on what we had done in our life and we tried to imagine our future. We were so proud of our life we built; in various things, in economical and social aspects. However if we stayed the same way it seemed not to change anything in the future. We wanted our life to have more various stories and it was the right time to make change. Finally, our family decided to move to Calgary which is not typical crowded city in Canada.
The most important thing we needed to survive in this country is what value we can deliver to this society. To look for that, language was one of basic requirements. I made up my mind to go to Stafford House Calgary for studying English as my friend recommended.
Stafford House
I took Advanced class and Academic Preparation Program (ACP) course for 3 months. I remember that I took uncountable presentations and wrote essays. I had never done presentations and essays in English before I came to Stafford House. Those experience was valuable and gave me a challenge and confidence at the same time. Consequently, I improved a lot, along with my classmates. The dedicated teacher, Paula, put all effort in class for letting us know the best way is to communicate in English. I couldn't imagine how difficult it was while she was facing my nonsensical assignments. However she advised in detail, with my sentences, words, punctuation, grammar and logic, etc. Most of all, she made class bright with her sense of humor, so I could enjoy and laugh in my class. Maybe, humor makes our life more brilliant.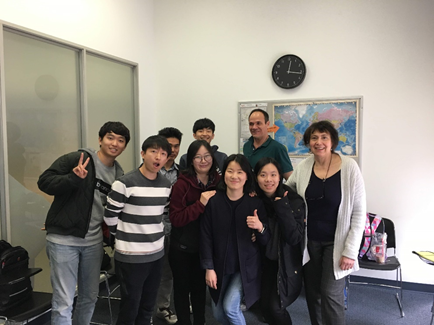 SAIT
Finally, I got certificate ACP from Stafford House so that I can get admission to go to Southern Alberta Institute of Technology (SAIT). I took a Web Developer program which is intensive fast track program at SAIT. I learned practical knowledge and skills for becoming full stack developer. The design subject is not that hard to me with having 10-year work experience in my country, but back-end programing subject was a big challenge. Nothing was easy. At that time, I realised that an important asset for any student is the mind-set and that I learn much more as I take time to figure it out and never give up solving it. Moreover, I got a lot of help from my classmates. Finally, I got A+ marks at all subjects.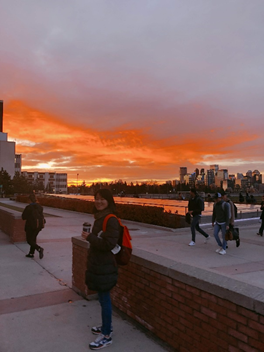 Practicum
To graduate from SAIT, students are required to take an 8-week practicum. Fortunately, I got a practicum opportunity for a company at downtown as a UX/UI designer. I feel that communication with second language at work is not easy. Sometimes I miss Stafford House where I could say anything in English. However, I believe this time is a memorable moment for my life and I appreciate all my warm co-workers. I know that the only way to complete this time with success is to just carry on. I will try to do my best and I would learn and have no regrets.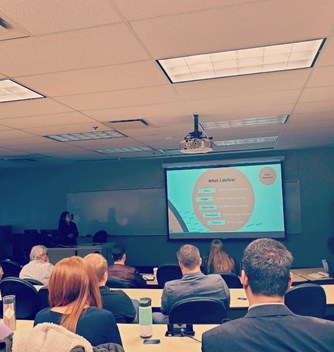 Calgary
Last but not least, I would like to say that one of my best choices for moving to Canada is Calgary. I really love the amazing nature of the Rocky Mountains. I'd like to recommend going to Moraine Lake which is located nearby Lake Louise and Banff. You can dream. You can cry. You can forget everything when you look at that lake. If you go, you will understand.