I just realized one of my biggest dreams. Do you want to know how? Allow me to tell you…

Once upon a time there was a girl who dreamed since 2012 of getting to know another country, learning a new language, getting out of the comfort zone and experiencing all the changes that an exchange can generate.
First in 2016 I went to Peru, to make a voluntary exchange in a non-governmental organization, to positively impact the lives of children, young people and needy adults. There I learned Spanish, lived unforgettable moments and met people who will be forever in my memory.
After this the willingness to continue learning and discovering remained with me, so I decided to go to Canada and I chose Calgary as the nearest large city to the mountains. My connection with nature brought me to Calgary in a light and fluid manner.
For three months and a half, from February to May 2019, I was again immersed in a new reality. I left my city in Brazil at plus 35 degrees Celsius to minus -30 degrees Celsius in Calgary. Such beauty is so cold!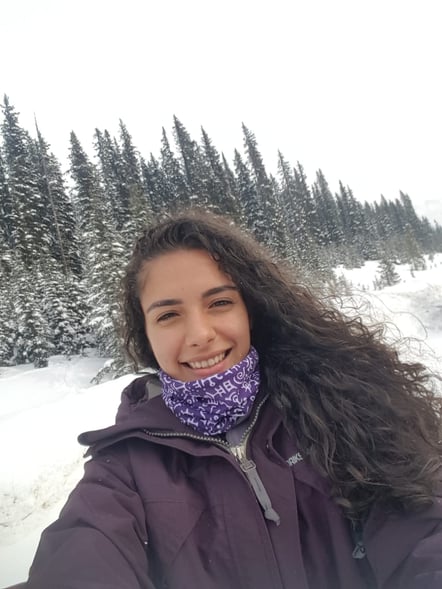 In my first weeks I went to know the mountains, their glaciers and ice waterfalls. What madness! I felt like I was living inside a movie, it did not seem real.
When I came back from this trip, I began to prepare for the first day of school. How nervous! I felt very insecure with my English but, still in Brazil, I chose Stafford House Calgary because it has a restricted number of students per room, has lots of extra activities and the high quality of teaching. When I got to school I could confirm all this, I sure as hell had made the right decision!
My first day was amazing! I was very well received, along with the other students, the administration staff explained us details about the country, the city and the school. But what caught my attention was that one of the students, the ambassador, received us and gave us some explanations. At that moment my eyes glittered and than I started to dream… In my dreams, I wanted to be a student ambassador, improve the language and learn more than I could ever imagine. But because I did not feel safe with English, I knew this was just a dream…
With the passing of days and classes I met so many amazing people from different parts of the world, I connected better with the city and I was feeling more and more comfortable with the language. On one of those days at school the manager asked me if I wanted to participate in the selection to be a student ambassador. When I listened I could not believe. Look where my impossible dream has ended! I was chosen, how wonderful!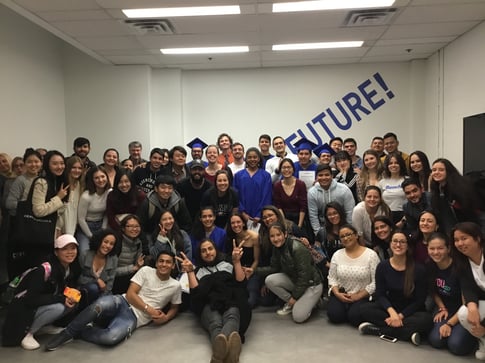 From then on I became much more involved with the staff and the students. I could help the new students and I felt much more useful. I learned about the administrative part and how the school works. There are so many details to make every student enjoy the most incredible experience that is this exchange. I developed as a student and as a professional. I will bequeath this learning to all my next experiences.
I left my country to develop the language, mainly to do my masters in architecture and I'm leaving Calgary with a feeling that I've learned a lot more than I imagined. Stafford House Calgary made a huge difference in my experience. There are so many amazing teachers, trained professionals and students from all over the world. This team together was responsible for making me reach beyond what my dreams could imagine.
If I could leave a message for all the people I met during this trip and for all who also want to live this experience is: Keep warm (the weather is crazy) and think outside the box. Calgary and Stafford House Calgary will hug you and make your dreams come true.