---
San Francisco Pride weekend is here!
The Pride Parade and events this weekend symbolize and celebrate various things: the enduring history of lesbian, gay, bisexual, transgender, and queer dignity and the freedom for all people to live meaningful and proud lives as their own sexual and gender identities.
Pride weekend has something for everyone, no matter the age. There are many opportunities for students to get involved and celebrate this weekend! Pride is also an amazing free event open to any and all people. There is outdoor music, food, dancing and more, and a grand parade on Sunday on the last weekend in June!
Pride weekend is a time to celebrate, learn, support, and be a part of something bigger than you.
Here are some great ways to get involved:
---
Stafford house friday pride day
At Stafford House, we will host our own pride celebration at school after graduation on Friday Pride weekend! We will make T-shirts to wear to pride and learn about the history and activism of the LGBTQ+ community in San Francisco. There's also free rainbow ice-cream!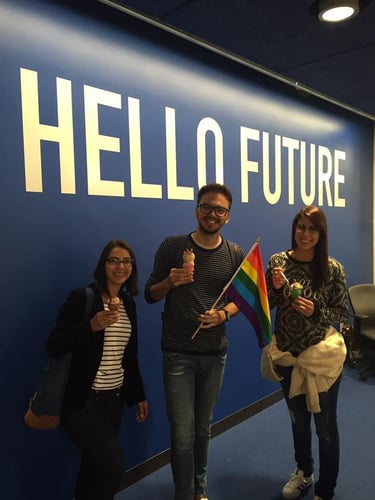 pride events and more!
Pride Parade
There will be over 100,000 people here to watch the parade! San Francisco's Pride Parade is one of the oldest in the world, so don't miss it!
When: The Last Sunday in June (This year June 30, 2019). It starts at 10:30am.
Where: It begins on Market Street next to the Embarcadero. It continues on Market Street, ending at the Civic Center.
Cost: Free!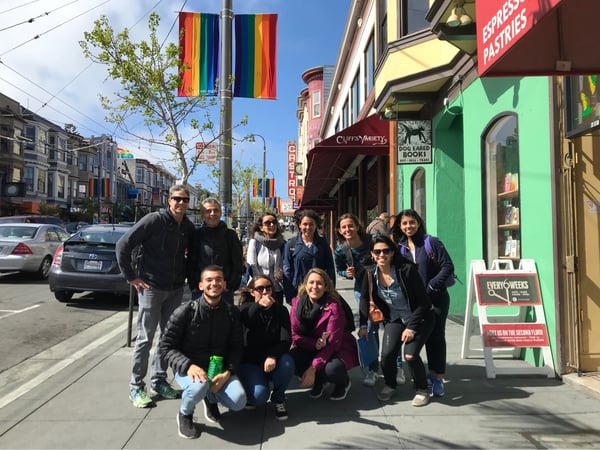 Pride Weekend at the Civic Center
Have some great food, listen to music at different outdoor stages, and celebrate!
When: Both Saturday and Sunday, the last weekend in June. (This year June 29th and 30th, 2019).
12pm-6pm on Saturday
11am-6pm on Sunday.
Where: Civic Center, in front of City Hall.
Cost: Free!
GLBT Museum in the Castro
Normally $5, the GLBT Museum is free on the first Wednesday of each month. Located in the middle of the Castro Neighborhood, an important neighborhood for the LGBTQ+ community, the small museum tells the stories of famous people like Harvey Milk, San Francisco's first openly gay politician, and other activists. Make sure you visit this great museum to learn about San Francisco's important history!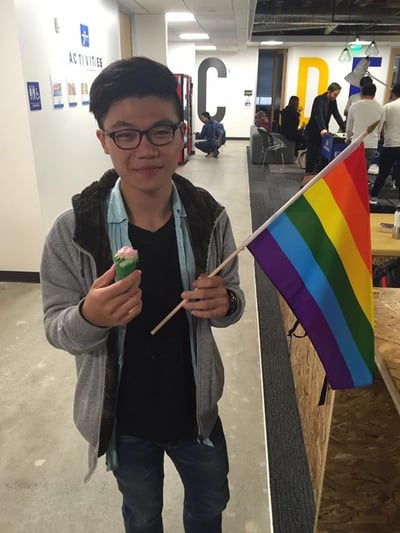 ---
We hope you enjoy San Francisco Pride weekend!
Bring some friends and watch the parade, try some new food, celebrate at Stafford House, because you never know what fun you could be missing out on, unless you give it a try.
---